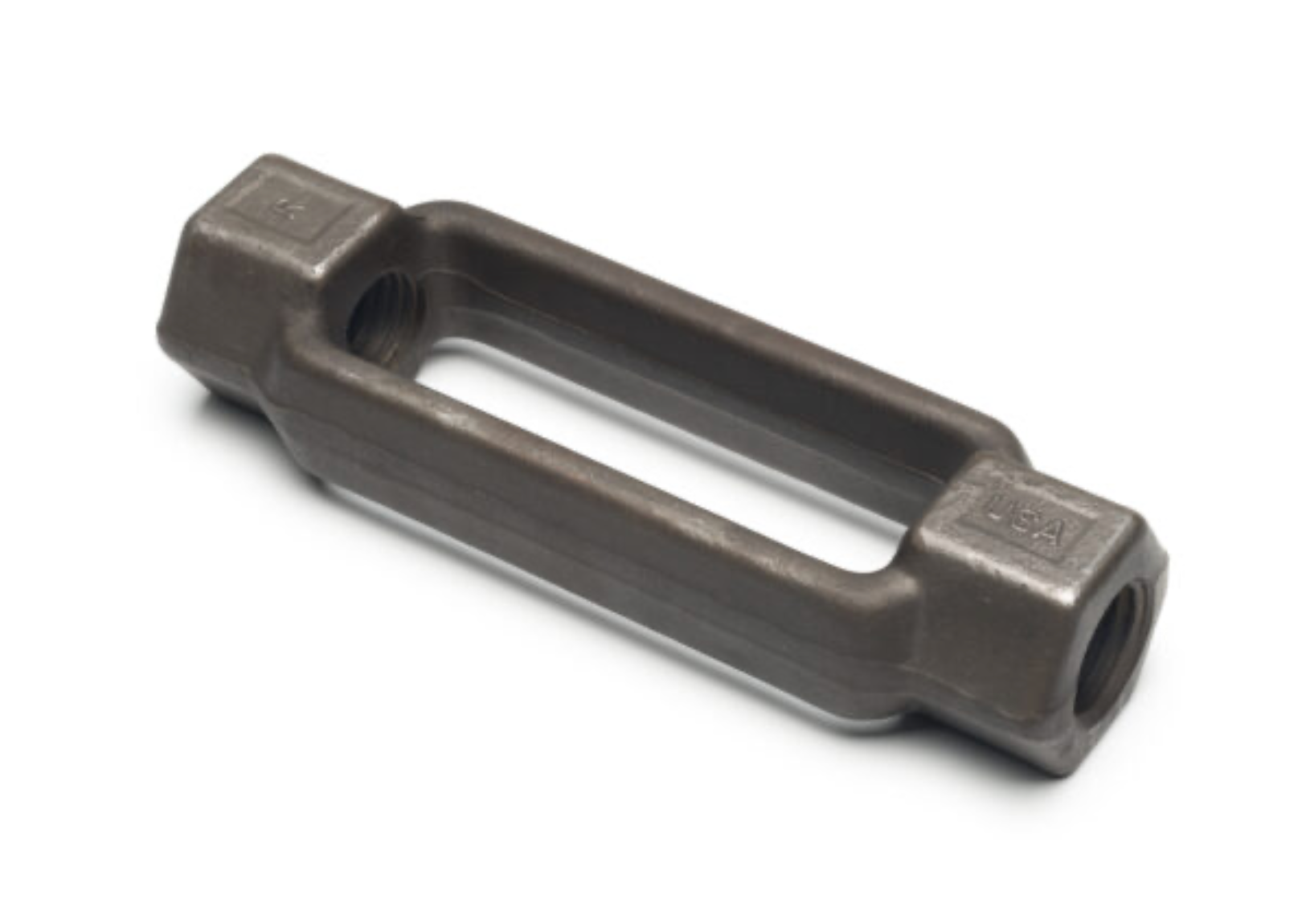 Threadline is your best source for bolts, hardware, and fabricated metal products. Our team goes the extra distance to make sure customers get the exact specified products to accomplish the task at hand quickly.
We always promise fast and efficient delivery to your jobsite. Because we're flexible with our customizable products and huge selection of off-the-shelf offerings, customers come to us for a variety of products, including rods and rod assemblies.
Let's take a look at Threadeline's rod and rod assembly offerings that keep customers coming back.
Sag/Tie Rods, Hanger Rods, Tension Rods, and Rod Assemblies
Made to order, we can furnish the complete rod assemblies from rods to clevises, turnbuckles, nuts, and washers. We supply hanger rods for HVAC and sprinkler systems; and sag rods tension rods for steel bracing and canopy support. We can fabricate "Z" rods to your specifications. No matter the job size, we can provide support rods for one canopy, or for large structures with many rod assemblies in a variety of materials and finishes.
Turnbuckles
Providing length and tension adjustment of tie rods and hanger assemblies, turnbuckles require proper sizing and the following considerations.
Determine turnbuckle thread size based on load and rod diameter.
Select the take-up length for sizes 1" and under as turnbuckles are typically 6" or 12" take-up lengths
Specify the desired finish in plain or HDG and any other special requirements
Clevises
Typically used to connect sag or tie rods and hanger assemblies to structural steel or fabricated lugs, clevises have a pin connection that ensures the rod is loaded only with tension and there are no bending forces. They are widely used in structural steel bracing and canopy suspension projects.
The length adjustment of rod assemblies can be specified in right-handed and left-handed threaded clevises or with right-handed threads on both clevises.
Clevis measurements consist of the tap: the diameter of rod the clevis screws into; the pin: coming in a range of sizes constrained by the clevis size; and the grip: that's determined by the materials's thickness.
Clevises come in a range of materials like C1035 steel, ASTM A668 Class A, 316 stainless steel, and ASTM A473 Designation A types.
So whether you need specific rods or rod assemblies, Threadline has you covered. To learn more or get a quote for your next projects, contact us today.