Letter From The President
Threadline® Products, Inc. has proudly served the construction industry since 1984. We are a company built on reliable customer service, quality construction products and competitive prices. We believe in being as fast and flexible as our customers need us to be and our expert staff is always at your service.
Our customers stretch over three main channels; construction distributors, steel fabricators and DOT. Threadline® Products, Inc. offers domestic cut threaded rods from ¼" to 6". As a fabricator of custom rods, we offer anchor bolts, double end rods, u bolts, threaded rod, threaded rebar and any other requirements you may require. Certification on any anchor bolt can be requested at the time of your order.
We also excel in fabricated items such as embeds, plates, lintels, pipe bollards, angle frames, grout pots and dumpster gates—just to name a few (see hardware). Threadline® Products, Inc. has carbon, stainless and alloy material in stock ready to fabricate and meet your emergency requirements with certified welders on the fabrication team.
At Threadline® our mission is to help others. While helping our customers be successful is our top priority, we also believe in helping the trade industry, our Charlotte community and each other.
Thank you for visiting our website, we're glad you're here. Hope you can stay awhile and see all we have to offer, what our customers say about us and a few projects we are proud of.
Contact us and let the Threadline® team be the best partner you expect us to be.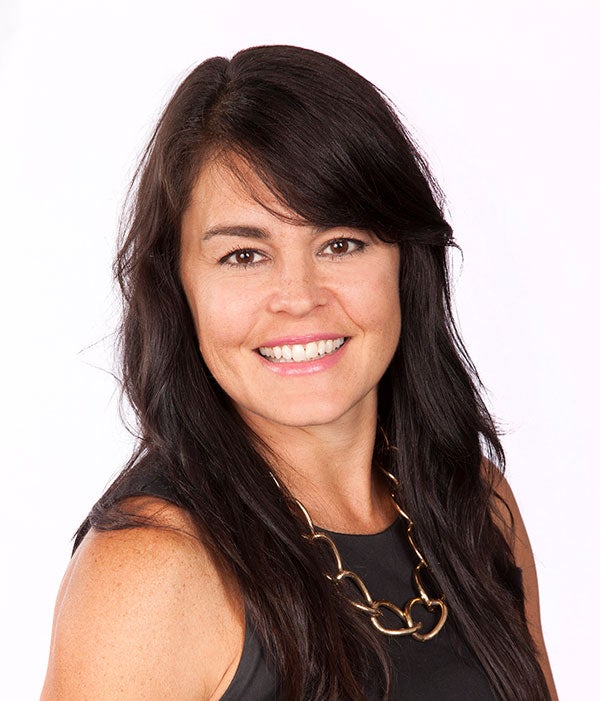 Jennifer Z. Miller
President
Our Quality Products Include
Job Opportunities
INSIDE SALES ASSOCIATE
Charlotte, NC
Seeking an outgoing, detail oriented, customer service minded associate to join our energetic team at Threadline. An inside sales associate is responsible for estimating, ordering and fulfilling distributor orders. This associate will also seek out new customers while insulating existing ones. Excellent growth and compensation opportunities in a fast paced environment.
PRIMARY RESPONSIBILITIES:
Prepare drawings, estimates, and/or bids that meet specific customer needs
Establish and maintain relationships with key customers
Ability to make product recommendations and provide information to solve customer problems
Generate business with new and existing customers
Provide customers with required mechanical specs and documentation
QUALIFICATIONS:
2+ Sales experience in construction industry
Knowledge of the fastener industry a plus
Hard worker / Self starter / Team Player / Positive Attitude
Respectful and courteous to customers, partners, and team members
Problem solver
REQUIREMENTS:
Typical hours Monday – Friday 7:30A – 5:00P
Microsoft Office and other basic computer skills
Phone and Email communication skills and etiquette
FABRICATOR
Charlotte, NC
Join our team as the next Metal Fabricator at Threadline Products and get the opportunity to learn new skills and work in a positive, motivated, teamwork environment that offers lots of on-the-job training and coaching. You will get the chance to assemble structural threaded products using a large variety of tools and machines including drill presses, grinders, threaders, iron workers and many more. You will interpret drawings and other written/verbal instructions then manage project scope and requirements. Great opportunity for a dependable, hard-working individual to build solid experience and grow with a committed company that truly values its team.
PRIMARY RESPONSIBILITIES:
Study and interpret blueprints and sketches with the ability to interpret assembly instructions
Fabricate and assemble structural threaded products
Interpret measurements
Operate equipment, including but not limited to, forklifts, drill press, iron workers and landis threaders
JOB SKILLS & QUALIFICATIONS PREFERRED:
2 years experience in metal fabrication and welding field or ability to demonstrate proficiency
Ability to read blueprints, to follow written and verbal directions
Spanish a plus – primary language of employees in the shop, but some English required to communicate with the office
REQUIRED:
Ability to work with hands, lift heavy objects and stand on your feet for long periods of time often doing repetitive motions
Basic math skills
Must be able to lift 50 pounds regularly and unassisted
COMPANY OFFERINGS:
Uniform and PPE provided
Benefits (Medical and 401k)
Paid Vacation and Holidays
FABRICANTE
Charlotte, NC
Únase a nuestro equipo como el próximo fabricante de metales y obtenga la oportunidad de aprender nuevas habilidades y trabajar en un ambiente de trabajo en equipo positivo y motivado que ofrece mucha capacitación y entrenamiento en el trabajo. Tendrá la oportunidad de ensamblar productos roscados estructurales utilizando una gran variedad de herramientas y máquinas, incluidas prensas taladradoras, amoladoras, roscadoras, Trabajo de hierro y muchas más. Interpretará los dibujos y otras instrucciones escritas / verbales y luego administrará el alcance y los requisitos del proyecto. Gran oportunidad para que una persona confiable y trabajadora desarrolle una experiencia sólida y crezca con una empresa comprometida que realmente valora a su equipo.
RESPONSABILIDADES PRIMARIAS:
Estudiar e interpretar planos y bocetos con la capacidad de interpretar instrucciones de montaje.
Fabricar y ensamblar productos roscados estructurales
Interpretar medidas
Operar equipos, incluidos, entre otros, montacargas, taladros, trabajadores de hierro y roscadoras Landis.
HABILIDADES Y CALIFICACIONES LABORALES PRIVILEGIADO:
2 años de experiencia en el campo de la soldadura y fabricación de metales o capacidad para demostrar competencia
Capacidad para leer planos, seguir instrucciones escritas y verbales.
El español es una ventaja: el idioma principal de los empleados en la Taller, pero se requiere algo de inglés para comunicarse con la oficina.
REQUICITOS:
Capacidad para trabajar con las manos, levantar objetos pesados y pararse de pie durante largos períodos de tiempo, a menudo haciendo movimientos repetitivos.
Destrezas matemáticas básicas
Debe poder levantar 50 libras con regularidad y sin ayuda.
OFERTAS DE LA EMPRESA:
Se proporciona uniforme y equipo de protección personal
Beneficios (médicos y 401k)
Vacaciones y días festivos pagados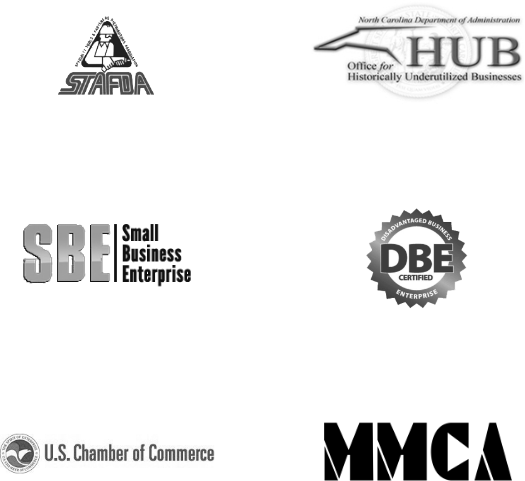 THREADLINE is listed with the state of NC as a W.B.E./S.B.E./D.B.E./H.U.B. company.