Letter From The President
Threadline Products, Inc. has proudly served the construction industry since 1984. We are a company built on reliable customer service, quality products and competitive prices. We believe in being as fast and flexible as our customers need us to be and our expert staff is always at your service.
Our customers stretch over three main channels; construction distributors, steel fabricators and DOT. Threadline Products, Inc. offers domestic cut threaded rods from ¼" to 6". As a fabricator of custom rods, we offer anchor bolts, double end rods, u bolts, threaded rod, threaded rebar and any other requirements you may require. Certification on any anchor bolt can be requested at the time of your order.
We also excel in fabricated items such as embeds, plates, lintels, pipe bollards, angle frames, grout pots and dumpster gates—just to name a few (see hardware). Threadline Products, Inc. has carbon, stainless and alloy material in stock ready to fabricate and meet your emergency requirements with certified welders on the fabrication team.
At Threadline our mission is to help others. While helping our customers be successful is our top priority, we also believe in helping the trade industry, our Charlotte community and each other.
Thank you for visiting our website, we're glad you're here. Hope you can stay awhile and see all we have to offer, what our customers say about us and a few projects we are proud of.
Contact us and let the Threadline team be the best partner you expect us to be.
Jennifer Z. Miller
President
Our Quality Products Include
Anchor Bolts
Threaded Rod
Rebar/DBA Rods
Sag Rods
U-Bolts
Grout Pot
Smooth Dowels
Plates
Embeds
Clip Angles
Lintels
Pipe Bollards
Small Columns
Dumpster Gates
Bent Straps
Swedge Bolts
Sole Plates
Steel Diaphragms
Job Opportunities
DRIVER/WAREHOUSE
Charlotte, NC
Seeking a self motivated, responsible, team player to join our seasoned Warehouse team.  This position will support Threadline customers & suppliers with fast and reliable pickup/delivery with exceptional customer service while supporting internal employees through hard work and positive attitude.  Great entry level opportunity to join a fast growing company.
Primary Responsibilities:
Flatbed truck driver, deliver materials to customers/pickup from suppliers, warehouse facilities and job sites
Plan routes and adhere to delivery schedule in a safe and timely manner
Clean, maintain, refuel truck
Assist and take direction from fabricators in prepping materials
Warehouse maintenance
Must be able to take direction from senior team members
Qualifications:
Hard worker
Self starter
Team Player – Positive Attitude
Respectful and courteous to customers, partners and team members
Mechanically inclined
Problem solver
FABRICATOR
Charlotte, NC
Join our team as the next Metal Fabricator and get the opportunity to learn new skills and work in a positive, motivated, team work environment that offers lots of on-the-job training and coaching.
You will get the chance to assemble structural threaded products using a large variety of tools and machines including drill presses, grinders, threaders, iron workers and many more.  You will interpret drawings and other written/verbal instructions then manage project scope and requirements. Great opportunity for a dependable, hard working individual to build solid experience and grow with a committed company that truly values its team.
Primary responsibilities:
Study and interpret blueprints and sketches with the ability to interpret assembly instructions
Fabricate and assemble structural threaded products
Interpret measurements
Operate equipment, including but not limited to, fork lifts, drill press, iron workers and landis threaders
Job Skills & Qualifications
Preferred:
2 years experience in metal fabrication and welding field or ability to demonstrate proficiency
Ability to read blueprints, to follow written and verbal directions
Spanish speaking
Required:
Ability to work with hands, lift heavy objects and stand on your feet for long periods of time often doing repetitive motions
Basic math skills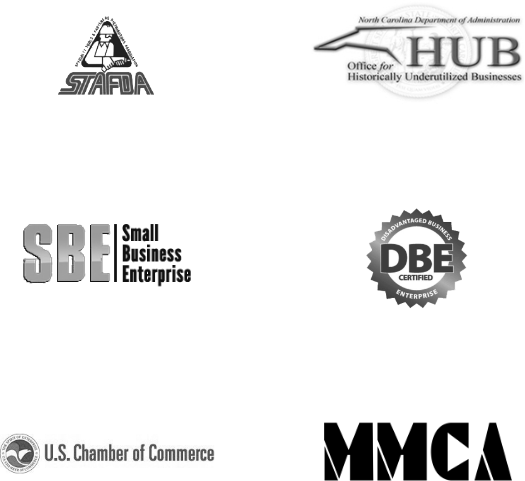 THREADLINE is listed with the state of NC as a W.B.E./S.B.E./D.B.E./H.U.B. company.