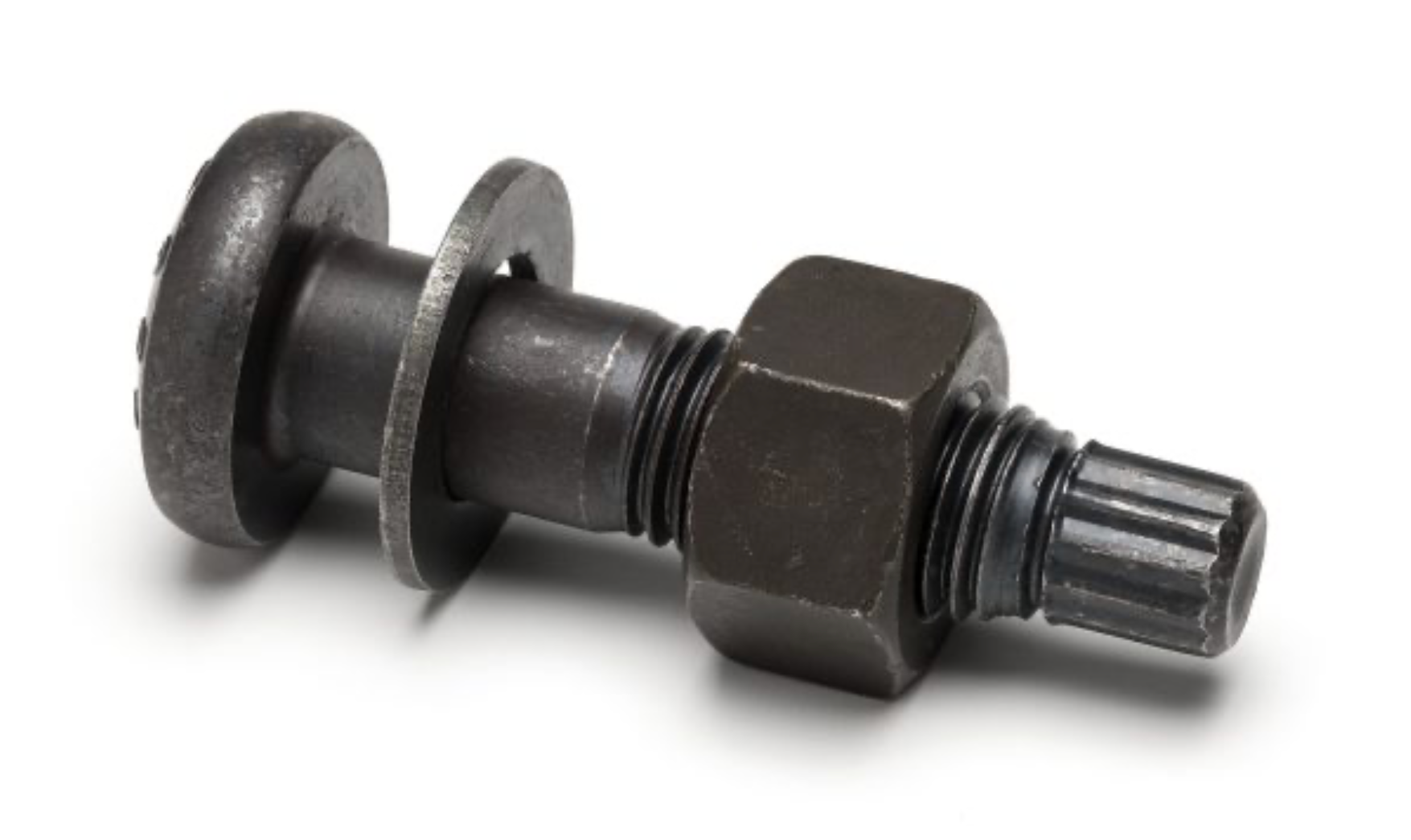 At Threadline Products, we offer a wide variety of products that help our customers meet their specific project requirements. Headed bolts are just one category of our products trusted by construction firms across the Southeast.
For example, headed bolts are formed from rods and steel and are heated and forged on one end. The forged end becomes either a hex head, dome head, square head, or other head shape. Used as a gripping surface for tools, our headed bolts service a range of manufacturing sector functions. Some different grades, specifications, finishes, and dimensions for specific types of headed bolts are listed below.
Domestic or imported A325 Structural Bolts are heavy hex structural bolts used for steel to steel connections. Their diameters range from 1/2" to 1 ½" and are 1 ¼" to 12" long. The tensile strengths are 120 ksi for ½" to 1" diameters and 105 ksi for diameters of 1" to 1 1/2". Our finishes are galvanized or plain.
Carriage Bolt Anchors differ from regular hex bolts. They have domed heads and don't require a wrench for installation. It's the square shape underneath the head that prevents the bolt from turning, once set in position, that makes the difference. Their domed heads keep the bolt from being pulled through wood or metal.
Socket Headed Bolts are a screw with full threads to its head. Their head is a hexagonal insert that's used for tightening applications.
Tension Control Bolts are also known as TC Bolts. They're made up of 1 bolt, 1 nut, and 1 washer that's preassembled. They include a grooved extension called a spline. The spline ensures accurate, repeatable, as well as a visible indication of the right tension levels for smooth seating. They have a button head unlike the hex heads of other structural bolts. An electric shear wrench is needed to install them.
Hex Head Bolts are headed with a hexagon shaped head that come in a range of grades and finishes. This type of hex head is the standard for bolt specifiers needing forged heads. They range in size from ½" to 1 1/2" in diameter and from 1" to 12" lengths. We stock A307 hex bolts in plain, zinc, and galvanized finishes. The A307 is a carbon steel bolt in ¼" to 4" diameters for general use. The hex bolts also come in A325 and A490 styles with other grades and specifications.
Socket Head Bolts are plentifully stocked for the manufacturing industry. Flat button, socket head, plain, or stainless steel types of socket head cap screws for machinery and other uses are available.
Finally, our Lag Screw Bolts are heavy wood lag screws with a hex head in either HDG or Zinc finishes.
Threadline Products is your one-stop shop for bolts, hardware, and fabricated products. Our product support and customer service teams are always here to help our customers achieve their construction objectives. Reach out to us today.