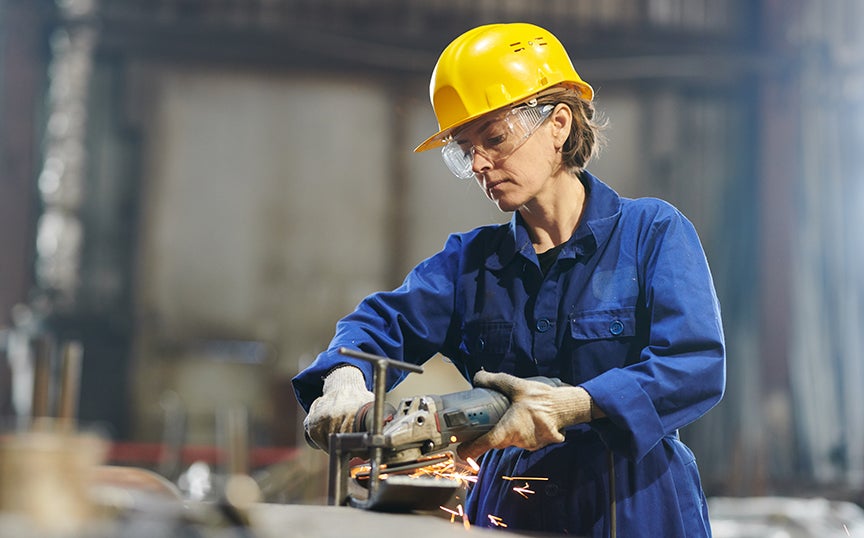 Move over Superman – it's becoming more and more likely that the "man of steel" is actually a "woman of steel."
Women still make up a small proportion of the overall construction workforce in the United States, but that is changing as more women look for opportunities in the building industry.
While women comprise slightly less than half of the American workforce, only about 14 percent of all construction workers are female, according to a recent analysis from the Washington Post. That may seem like a small percentage, but it represents an all-time high, with strong growth expected to continue for women in the building industry.
President and CEO of Threadline Products, Jenny Miller, expects more women like herself will see the potential of a career in the construction industry. Threadline, which provides structural rods and miscellaneous steel to building projects, falls into the category of metal fabrication.
Less than 6 percent of metal fabrication workers are women. But as that number grows, women can be seen in all the roles, from engineering to the shop floor to the leadership offices. Women have been and continue to play active roles in fabrication, sales, accounting, and more.
"There are a lot of resources out there for women interested in the field. There are groups looking to promote the industry amongst women and bring women together," Miller said.
For example, the National Association for Women in Construction (NAWIC) supports women in the building industry. More specifically, Women in the Fastener Industry (WIFI) has programs and scholarships for women involved in metal fabrication and fasteners.
As the construction workforce ages, there are worker shortages in most trades. These shortages pose significant opportunities for women and others previously steered away from interest in the skilled trades.
Opportunities for women in construction are increasing, according to 71 percent of respondents in a recent survey from NAWIC and the Safe Site Check In.
Plus, the gender gap shows women earning about 83 cents per dollar of pay for men in the same roles in the United States. In the construction industry, that gap is much narrower, with women earning 96 percent of what men make.
Coming from corporate brand marketing roles, Miller joined the fasteners industry about five years ago as a co-owner of Threadline. Threadline, which has been in business since 1984, had a woman in leadership before her. Threadline also purchased Atlantic Bolt recently, which had a woman in a top sales position.
These unsung heroines from the past have paved the way for the women of today who enter the field.
"Knowing about these women gave me a lot of confidence in being a woman in the construction world," she said. "It was helpful to have somebody who had already led the way and created this path."