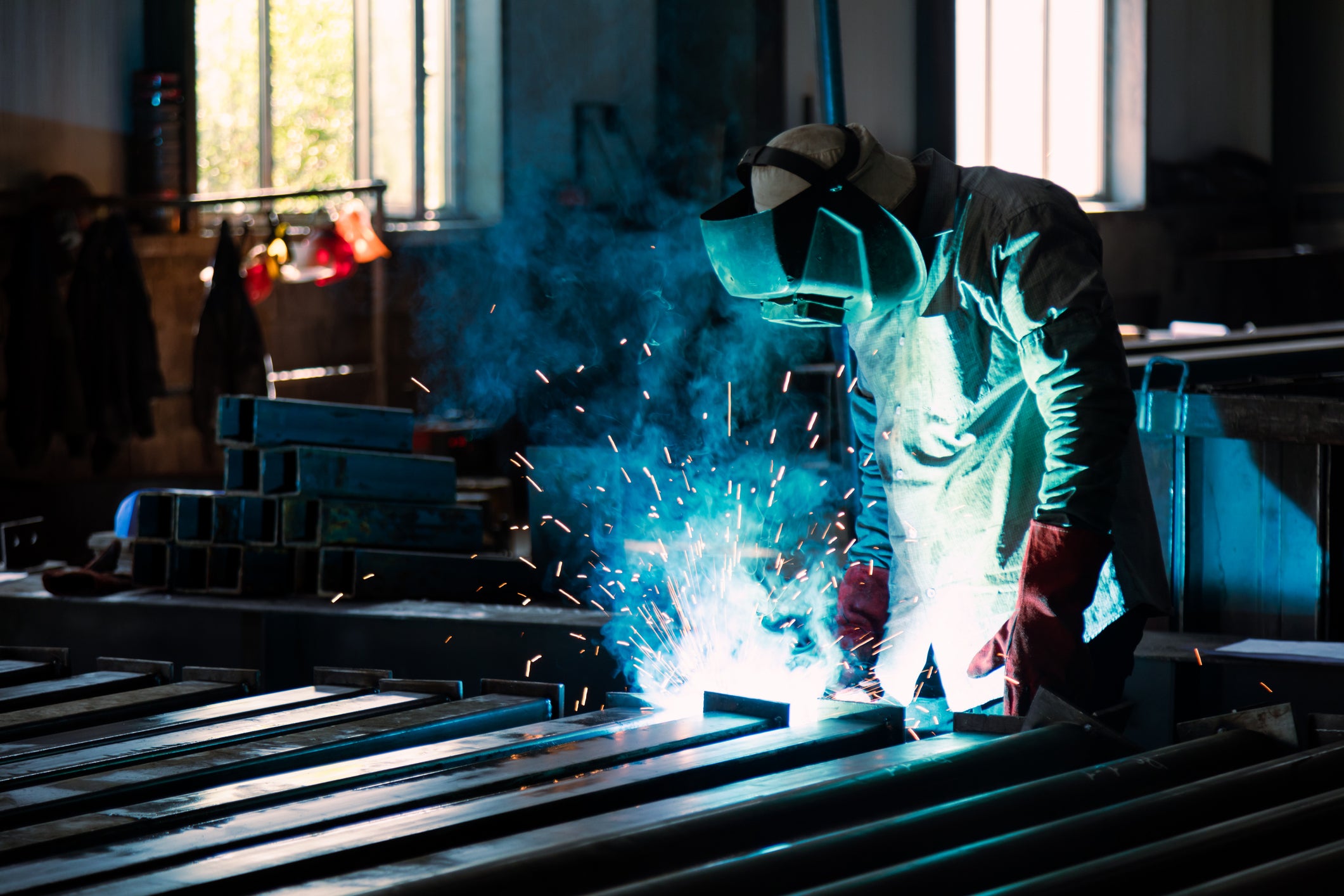 Career in Metal Fabrication
Metal fabrication is a field that is essential in the construction of various structures, such as office buildings, stadiums, bridges, and residential homes, in addition to industrial products. In other words, metal fabricators play a vital role in building the world around us. With the increasing demand for skilled metal fabrication, there are numerous benefits to pursuing a career in this field.
High Demand for Skilled Workers
It's estimated that the metal fabrication industry will grow from $20 billion in 2021, to $29.46 billion by 2029. This means that individuals with the necessary skills and training can secure stable, well-paying jobs in the field. Humankind will never stop building structures, whether we're talking about a new food food restaurant or a luxury apartment building, so metal fabricators will always be needed and sought after. As a result, a career in this industry ensures optimal job security, which is all too rare in this day and age. The demand for this type of role will only grow in years to come.
Variety of Career Opportunities
Metal fabrication offers a wide range of career opportunities, from welding to metal cutting. With the increasing demand for these types of services, there are numerous career paths to choose from, and individuals can specialize in a specific area of metal fabrication that interests them. This diversity allows individuals to pursue their passions and find fulfillment in their careers. Also, if you're someone who likes to hop from one type of task to another, this role will provide you with the variation and diversity that you desire. There's never a dull moment as a metal fabricator1
Hands-On Work
Metal fabrication is a hands-on field, which means that individuals can apply their skills and creativity to the fabrication process. This allows individuals to work with their hands and produce tangible results, which can be both fulfilling and rewarding. In addition, hands-on work provides individuals with a sense of accomplishment and satisfaction in their work. If you enjoy building things in your spare time, this type of job might be a perfect fit for you. It enables you to take your love of creating and utilize it in a highly valued career path.
Opportunities for Growth and Advancement
Metal fabrication is a field that offers tons of opportunities for growth and professional advancement. Individuals can start their careers as entry-level metal fabricators and work up to supervisory or management positions. With the increasing demand for metal fabrication, there are numerous opportunities for individuals to grow and advance in their careers, making it an ideal choice for those looking to grow and develop.
A Career Built for the Long TermA career in metal fabrication offers countless benefits, ranging from excellent job security and professional fulfillment to opportunities for growth and competitive pay. If you're interested in pursuing a career at Threadline Products, reach out today and let's talk. We offer a supportive work environment that's built on the principles of teamwork, continuous learning, and excellence. We're looking forward to helping you build a career that will empower you to live the life you deserve!